Helping children achieve their individual potential
Online treatment on your terms
With personalized online treatment
We believe in mental health for all. We provide high-quality, evidence-based direct counselling services to individuals, families, children, and groups, as well as ongoing supervision and training for mental health professionals. We also work at the systemic level by providing programming and services to organisations and institutions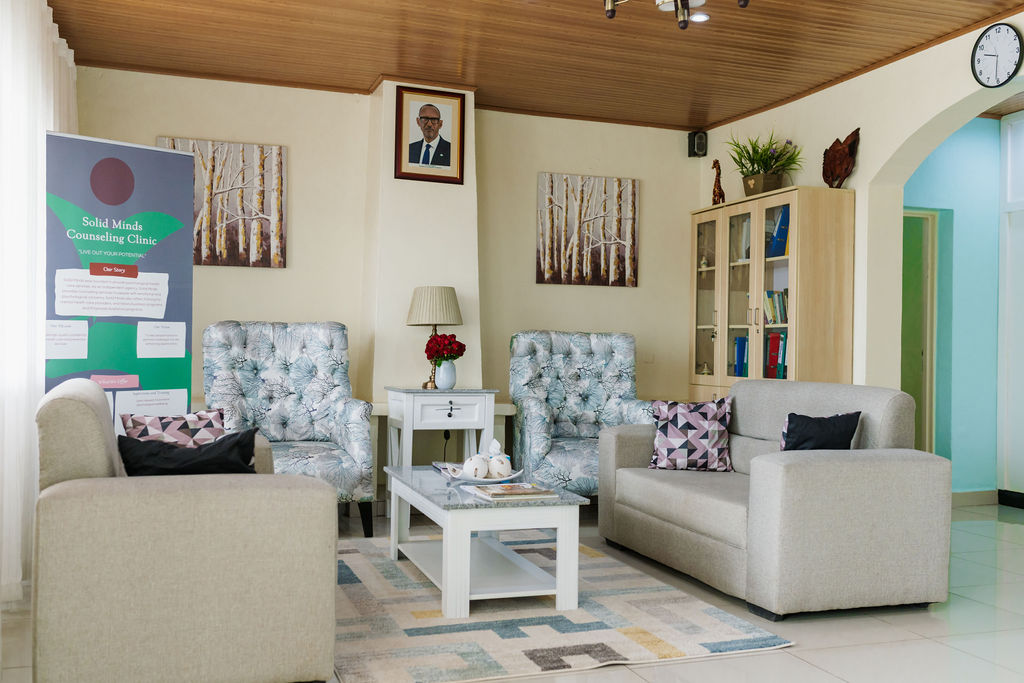 Solid Minds is a private, independent outpatient mental health clinic located in Kigali, Rwanda licensed by the Ministry of Health. Along with the individual and programming services, we also have employee assistance, capacity building, and  wellness programs with local and international organisations, businesses, and educational institutions.
Currently, Solid Minds offers expert support in the following mental health and wellness services: 
We provide consultative services through the co-design of mental health, well-being, and gender-based violence programs as well as stigma reduction and mental health education activities including recorded or live webinars/workshops.
We conduct the latest and most innovative mental health research in the region with partners
We provide evidence-based individual, family, children, and group counselling 
HOW CAN I ACCESS COUNSELLING OR GET A CONSULTATION FOR THE PARTNERSHIP SERVICES YOU OFFER? 
---
There are many different ways you can access our support, please check out the options below or send us an email here.