We provide excellent, evidence-based psychological services to individuals, couples, families, and children. All of our staff are certified within their professions and have expertise that range from anxiety, depression, issues around health or transitions, grief, relationship problems, and addictions to name a few. We also offer goal-oriented coaching. We offer counselling sessions in Kinyarwanda, English, Dutch, Swahili, and French. You can read more about our staff and their specialties here. To make an appointment, contact us here.
Some of our counselling services are:
Individual and group counselling

Substance abuse and addictions counselling

Employee counselling and assistance

Student counselling

Marriage and family counselling

Acute and chronic mental health issues

Chronic disease counselling

Divorce and loss recovery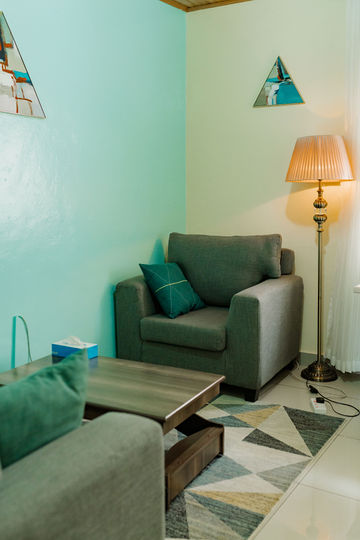 Some frequently asked questions and answers can be found below:
What is Counselling?
Professional counselling is a professional relationship that empowers diverse individuals, families, and groups to accomplish mental health, wellness, education, and career goals.
What are some challenges and life issues Solid Minds works with?
Having challenges and life issues is part of being human. It is when these challenges start to interfere with our day to day life activities, productivity, and satisfaction then seeking counselling services to work towards goals that can allow you to be back to your normal self. Some challenges we work on are:
Having difficulty getting out of bed

Losing interest in the things that used to bring you joy

Sadness 

Self-doubt

Anger

Emotional overwhelm

Worry

Worthlessness

Stress

Trust issues

Inadequacy

Rejection

Fear

Perfectionism
What should I expect for my first appointment?
When you walk in you will be greeted by a smiling and welcoming receptionist.

We will ask you to fill out a registration form and questionnaire. Please note that all information will be kept confidential and not shared with anyone outside of the practice.

You will meet with your appointed counsellor and they will ask you a series of questions to get to know you as well as ask you to share about what brings you into counselling and what your goals might be with your time together.

Please allocate 90 minutes for your first session, but the following sessions will be 50 minutes each.