Solidminds was founded to provide counseling services for individuals, children, adolescents, and families with emotional and psychological needs, life coaching, substance abuse interventions, and business difficulties, employee support programs. As a well-supervised training center, we support educational opportunities for mental health professionals, counselors as well as mental health and wellness research.
Currently, Solidminds offers expert counseling support in various areas relating to trauma debriefing, Post-traumatic stress disorder, stress management, family and marriage, chronic disease counseling, child and adolescents counseling, addiction and substance abuse, organizational resilience, work-life balance, and conflict management and resolutions. Solidminds offers in-house and onsite training and workshops in counseling.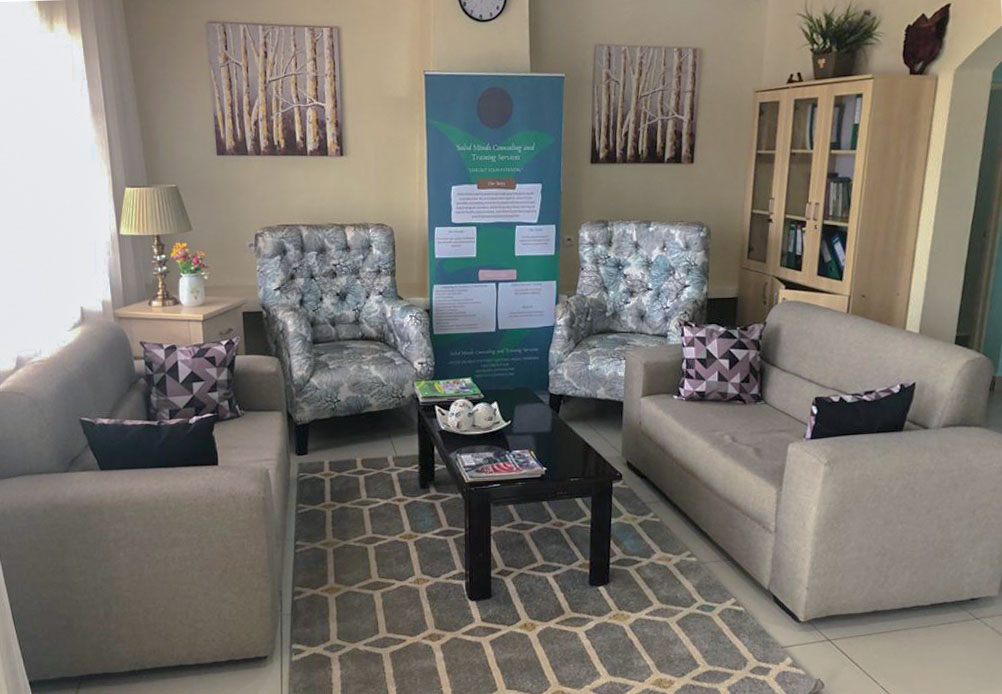 HOW CAN I ACCESS COUNSELLING?
There are different ways you can access counselling at Solidminds