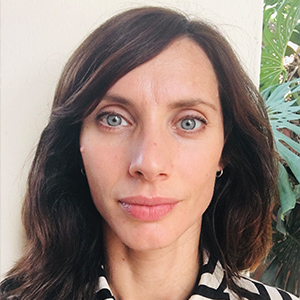 Wenda is a Clinical Psychologist with Solid Minds. Educated in France, she holds a Bachelor's degree in Psychology from Bordeaux II University and a Master's degree in Clinical psychology from Toulouse Jean Jaurès University where she specialised in Psychopathology and Psychotherapies. She is an EMDR practitioner from the French School of EMDR Psychotherapy (certified by the EMDR European Association).
Wenda works with adults, adolescents, and couples in individual or group settings. She works with clients experiencing depression, anxiety, identity crisis, addiction, or psychiatric disorders. She has expertise in providing support for individuals, families, and organisations facing difficulties from the addiction of someone close. Wenda specializes in a technique called "EMDR" (Eye Movement Desensitization and Reprocessing) in order to accompany clients suffering from psychotrauma to PTSD. She also specializes in talk therapies using an integrative practice based on psychoanalytic, systemic, and solution-focused approaches.
She has over fourteen years of experience working with diverse populations in the field of addiction (alcohol and substances use disorders, eating disorders, gambling, drugs, and pregnancy), providing this support in outpatient and inpatient centers, psychiatric hospitals, and within social instititutions. She has developed prevention programs in schools and conducted rehabilitation programs for inpatients and outpatients who are ready to change their way of life. Also, she has led psychoeducation programs to help clients to increase awareness of their disorder and therefore to help them to implement their own solutions. In addition to her clinical work, Wenda provides addictology training in medical devices and companies in Europe and Africa.
She provides narrative and solution-focused therapies utilising a humanistic approach focused on the client's needs. Wenda provides supervision for other mental health professionals.
Wenda works in French, English, and Spanish.