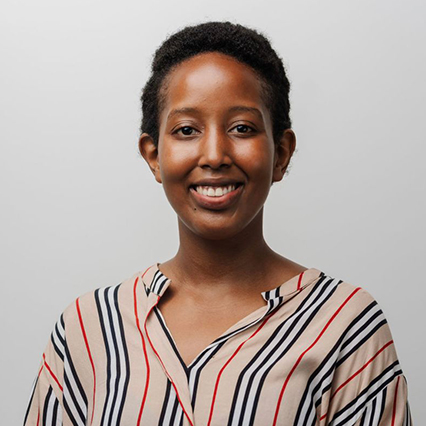 Rose is Solid Minds' Administration and Research Assistant. She comes from a family of Rwandan genocide survivors and her parents' resilience sparked her interest in understanding mental health. She recently graduated with a Bachelor of Arts (BA) degree in Psychology from the University of British Columbia (UBC) in Canada. During her studies, Rose worked as a Research Assistant in the Centre for Health and Coping Studies Laboratory at UBC, where her passion for understanding trauma healing and coping emerged.
Rose has been helping out at Solid Minds by offering program management and administrative support, contributing to meetings and trainings, and collecting research. She is planning on pursuing a Master's in the future.
She is fluent in English and French.