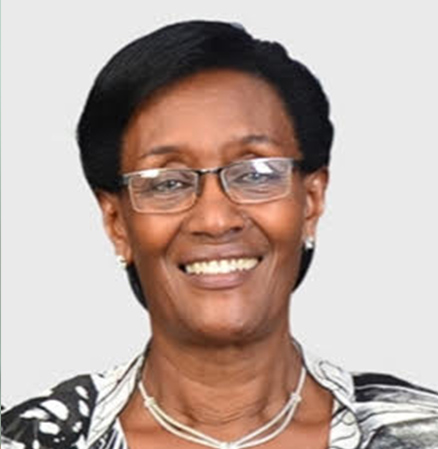 Josée is a nurse and counsellor. She is a member of Association Santé Mentale Suisse Rwanda(ASMSR).
For nearly 25 years, she obtained clinical experience through different positions held as a nurse practioner in different countries including the Democratic Republic of Congo and Uganda.
Her career, specialization, and experience expanded to the field of Mental Health and Psycho rehabilitation, especially after the 1994 Genocide against Tutsis in Rwanda. She was trained by the Association Rwandaise des Conseillers en Traumatisme and the Ministry of Health to become a certified counsellor.
She also attended several short and long-term training in Rwanda, Kenya, Switzerland, Belgium, USA, in the field of Trauma Healing. For over 20 years she contributed beside other pioneers in this domain to the management of post-genocide consequences in Rwanda, working for different institutions such as National Trauma Center, Service des Consultations Psycho Sociales (S.C.P.S.), HAGURUKA.
She has the ability to understand and adhering to professional ethics and provide quality care to patients and families.
She played a key role as clinician in those newly developed services, receiving daily children, adults and families suffering from trauma and depression, etc…
Besides the clinical role, she also held leadership and managerial positions, coordinating the work of Trauma Advisors throught the country(at the National Trauma Center)
She developed expertise in the field of training in mental health.
Josée Nyamutamba is a mother and grandmother.