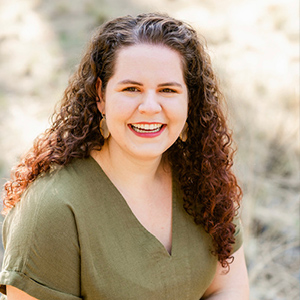 Emily is a graduate Social Work Intern from Boston College who is in her final year earning a Masters in Social Work and Business Administration. She holds a degree in Global Studies from Saint Mary's College of California and has experience supporting a variety of local and international projects focused on refugee youth, economic mobility, and mental health access. Emily's training and credentials include social and behavioral research, DEI (Diversity, Equity, and Inclusion) initiatives and facilitation, psychological first aid (PFA), ESG evaluation, and humanitarian aid relief. Emily is in the process of collecting her hours for licensure and currently practices under licensed supervision.
Emily is passionate about connecting people and communities to resources in a positive, equitable, and sustainable manner centering communities and honoring local knowledge and resilience. Her work includes trauma-informed care practices, somatic therapy, and yoga.
Prior to graduate school, Emily worked in Kenya, Myanmar, and Lebanon providing case management, program management, and administrative support to local NGOs in coordination with the UNHCR. In addition to working with refugee populations, Emily has first-hand disaster relief experience and pivoted key funders and programs to better respond to the immediate humanitarian aid and COVID crises in countries and around the world; working to strengthen organisational capacity and funding streams..
Emily works in English and provides remote sessions from the United States.