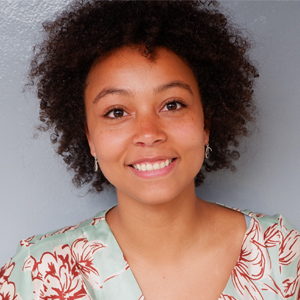 Djamila is a Clinical Psychologist and holds a Bachelor's degree in Psychology and Education Sciences and a Master's degree in Clinical Psychology and Psychopathology from the Université Libre de Bruxelles (ULB) in Belgium. She specializes in talk-therapy with a systemic approach. She works with children, adolescents, and young adults experiencing identity crisis, stress, anxiety, depression, and school-related challenges. She also works with people who have experienced trauma.
After graduation, she decided to go back to her country of birth, Senegal and worked in a Belgian association to provide outpatient mental health care to precarious populations, especially children living on the street, adolescents and young mothers. This work involved individual work as well as group activities.
During her time in Senegal, Djamila also worked with children with developmental disabilities, learning disabilities and school-related challenges. She is passionate about the care of children and adolescents and supporting them through the difficulties they encounter during their development.
Djamila works in French and English.