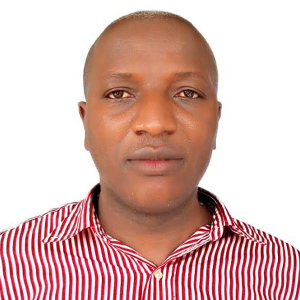 Dr. Vianney 
is a registered psychiatrist with expertise serving people with mental health and physical problems that are related to an imbalance of one's coping skills and stress of life. Within this area, he particularly focuses on trauma and substance abuse. In 2017, Dr. Vianney spent a year of specialised training in adult psychiatry and Cognitive Behavioral Therapy at The Université Catholique de Louvain in Belgium. In 2020, he was trained on the Adverse Childhood Experiences (ACEs) and Trauma-Informed Care (TIC) in Human Services, and he has received a Certificate of Becoming ACEs Aware from the Postgraduate Institute of Medicine in California.
He is currently a psychiatrist and Head of the Department of Mental Health at the University Teaching Hospital of Butare (CHUB), where he is also a principal investigator in a number of clinical studies. Dr. Vianney firmly believes in the vital importance of Trauma-Informed Care, and the intergenerational transmission of both trauma and resiliency. He often says that if people had insight into pernicious effects of ACEs on their mental health, it would empower them to seek preventive mental health care services earlier. This insight would also provide motivation to learn useful parenting skills to help stop the intergenerational cycle of ACE transmission from parents to children.
He has held several positions including that of Medical Officer for the UNAMID-KORMA Camp in Darfur/Sudan and General practitioner at Caraes Ndera Neuropsychiatric hospital in Rwanda.
Dr. Vianney works in Kinyarwanda, French and English.